Last updated:
30th August 2023
Highwood Nature Reserve
Kingfisher Drive, RG5 3LH. Hightree Drive, RG6 1EU
Image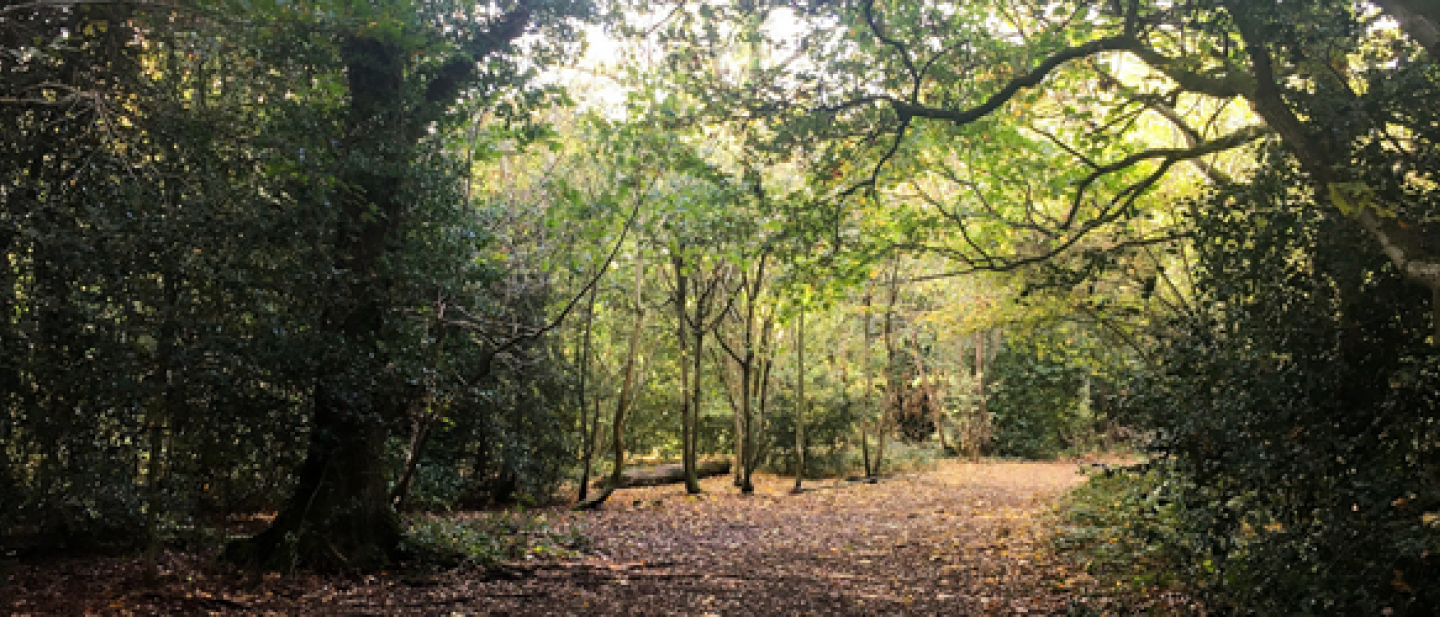 Parking Facilities
There are no parking facilities for Highwood Nature Reserve. Highwood can be accessed from Kingfisher Drive, High Tree Drive and Southlake.
About
Situated in Woodley between Southlake and the University of Reading, Highwood used to form part of the grounds of Woodley Lodge. Highwood is managed in partnership with the Friends of Highwood, an independent group of local residents.
Highwood has a fine example of mixed lowland woodland with an attractive heathland area too. The site's location within housing areas makes it popular with dog walkers, runners and countryside visitors alike. The varied network of paths, both surfaced and non-surfaced, make it easy to explore different parts of the woodland and heathland.
The site contains exotic tree species, which were once part of an arboretum - a collection of trees - in the house grounds. These include giant redwoods and monkey puzzle.
Heathland restoration works and invasive plant species clearance are ongoing at Highwood Nature Reserve. This work will help restore the heather on the heathland, as well as promote the thriving of native tree species in the woodland.
Accessibility
There are a small number of surfaced footpaths at Highwood Nature Reserve, however, the majority of paths on the site are not formally surfaced. The site can become muddy in wetter months. Therefore, areas may be unsuitable for wheelchair users.
Site Considerations
Please help us to keep the site clean, tidy and safe by following these rules:
Please pick up after your dog and make use of the bins on site, or take it home with you. You can be fined up to £1000 for not picking up after your dog.
Please keep dogs under control.
Please take litter home or use the bins provided. 
No fires or BBQs to be had on site.
No drones or metal detectors to be used on the site.
No camping/sleeping on site.
 
Cyclists, please follow the code of conduct:
Give way to pedestrians and wheelchair users.
Be courteous and patient with pedestrians and other path users who are moving more slowly than you – shared paths are for sharing, not speeding.
Slow down as needed when space is limited or if you cannot see clearly ahead.
Be particularly careful at junctions, bends, entrances onto the path, or any other 'blind spots' where people (including children) could appear in front of you without warning.
Carry a bell and use it or an audible greeting – avoid surprising people.
However, don't assume people can see or hear you – remember that many people are hard of hearing or visually impaired.
In dull and dark weather make sure you have lights so you can be seen.
Please report any issues such as vandalism, fallen trees blocking paths, or damaged furniture to the countryside service on 0118 934 2016, or email countryside@wokingham.gov.uk.