Last updated:
15th July 2023
Hazebrouck Meadow
Location Commonfield Lane and Biggs Lane, Arbofield, RG2 9LS
Image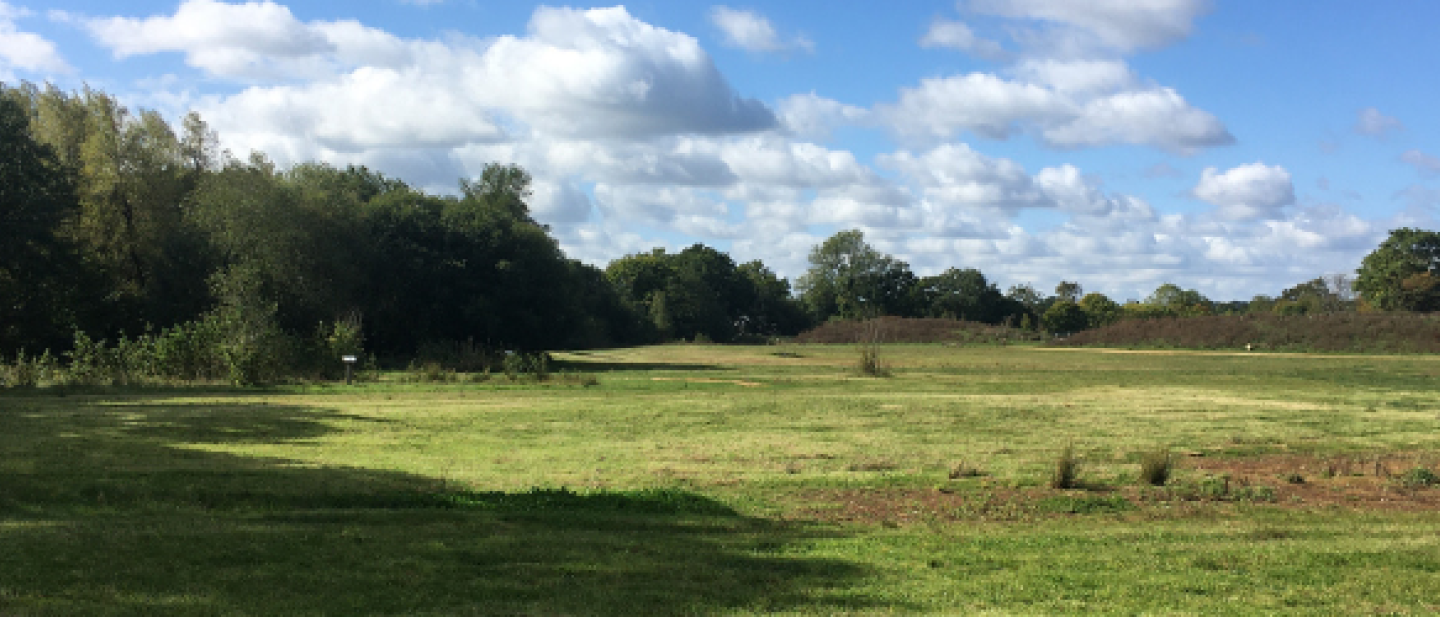 About Hazebrouck Meadow
Hazebrouck meadow is a 14 hectare SANG (suitable alternative natural greenspace) set across both sides of Bigg's Lane on the former Arborfield Garrison site. It comprises hay meadow grasslands, habitat ponds and woodland, and even a bat barn. With over 2.3km of footpath meandering through the site, it's a great place for a countryside walk.
Around the habitat ponds you may spot pond skaters, great diving beetles, frogs, newts, toads and dragonflies, and the meadow wildflowers provide great sources of nectar for butterflies and bees. You may see red kites and kestrels flying over the meadows, or hear the "too-wit too-woo" of male and female tawny owls. Both pyramidal and common spotted orchids can be found on the site between April and August.
Parking facilities
There are no parking facilities. Pedestrian access is from Biggs Lane and Commonfield Lane.
Accessibility
Hazebrouck Meadow has rough surfaced paths throughout the site. There are some steep inclines in areas of the site, however the majority is flat. All gates on the site are wheelchair accessible.
Map