Last updated:
15th July 2023
Clares Green and 5 Acre Field
Location Ryeish Lane, Shinfield, RG7 1EN
Image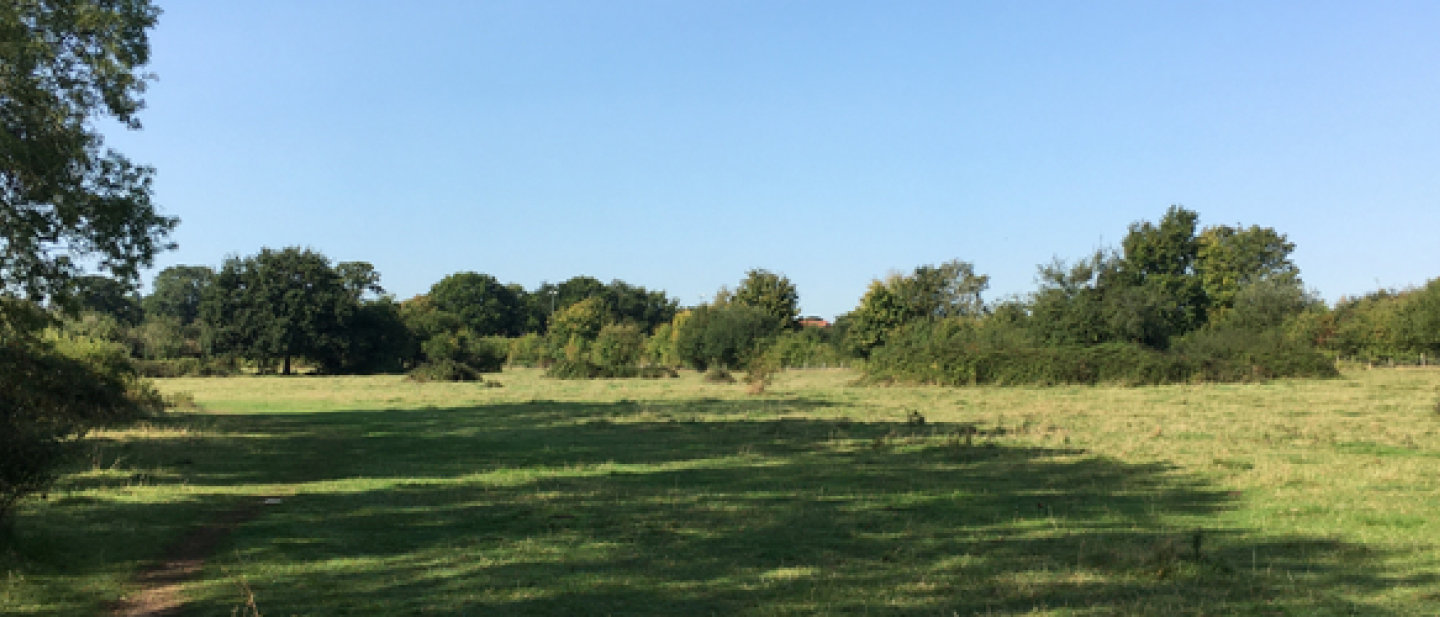 About Clare's Green Field 
Clare's Green Field is a Local Wildlife Site (LWS), covering an area of 7.1ha and is known for its species rich hedgerows and unimproved grassland. The site was formerly used for horse grazing, which has since been replaced by cattle grazing (which is better suited to maintaining and enhancing the unimproved grassland). Alongside the grasslands, it features two ponds and multiple hedgerows.
Five Acre Field is a remnant of the characteristic landscape of medieval lowland Britain, featuring grassland surrounded by ancient hedgerows. The hedgerows at Five Acre Field are carpeted with bluebells in the spring, and include veteran oaks and ash pollards. Having previously been used as pasture and arable land, Five Acre Field is now maintained as a hay meadow, featuring wild flowers which are a great source of nectar for butterflies and bees.
Clare's Green Field and Five Acre Field are hotspots for insects such as stag beetles and butterflies, and the hay meadows provide perfect hunting grounds for kestrels and barn owls.
Parking facilities
There are no parking facilities. Pedestrian access is from Ryeish Lane, RG7 1EN, or Wilder Crescent RG7 1WT.
Accessibility
Clare's Green Field and Five Acre Field are grassland sites, with no formal footpaths. Some areas can become muddy in wetter months. The site may, therefore, be unsuitable for wheelchair users.
Map