Last updated:
15th July 2023
Charvil Country Park
Location Park Lane, RG10 9TY
Image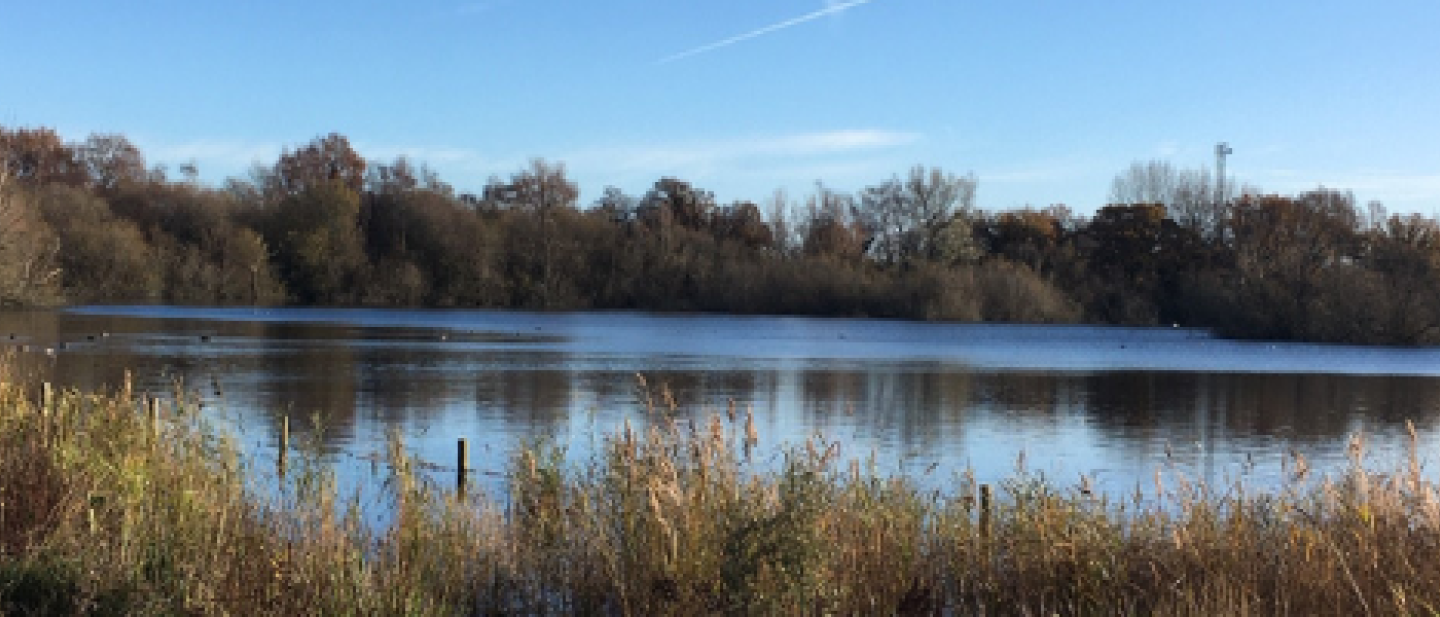 About Charvil Country Park
Charvil Country Park covers 75 hectares. The area of former gravel pits and remnant pasture land is in the flood plain of the lower Loddon Valley between Twyford and Charvil. 
The site consists of restored lakes, amenity and species rich grassland, scrub, woodland, the Slade brook and the River Loddon itself.
Charvil Country Park is rich in wildlife and has 2 nationally rare plants: the Loddon Lily and Loddon Pondweed. The site is popular with birdwatchers due to the diverse wintering wildfowl (including Smew) and an active heronry.
Parking facilities
There are no parking facilities assigned to Charvil Country Park. Limited free parking is available in the council car park at East Park Farm, Park Lane, RG10 9TY. Pedestrian access is from Park Lane, Old Bath Road, Vale View and East Park Farm Drive.
Accessibility
Charvil Country Park has a mixture of surfaced and non-surfaced paths. In wetter months, non-surfaced areas can become muddy, so some parts may be unsuitable for wheelchair users.
Map