Last updated:
6th December 2023
Plan your visit
Welcome to Dinton Pastures Country Park
Image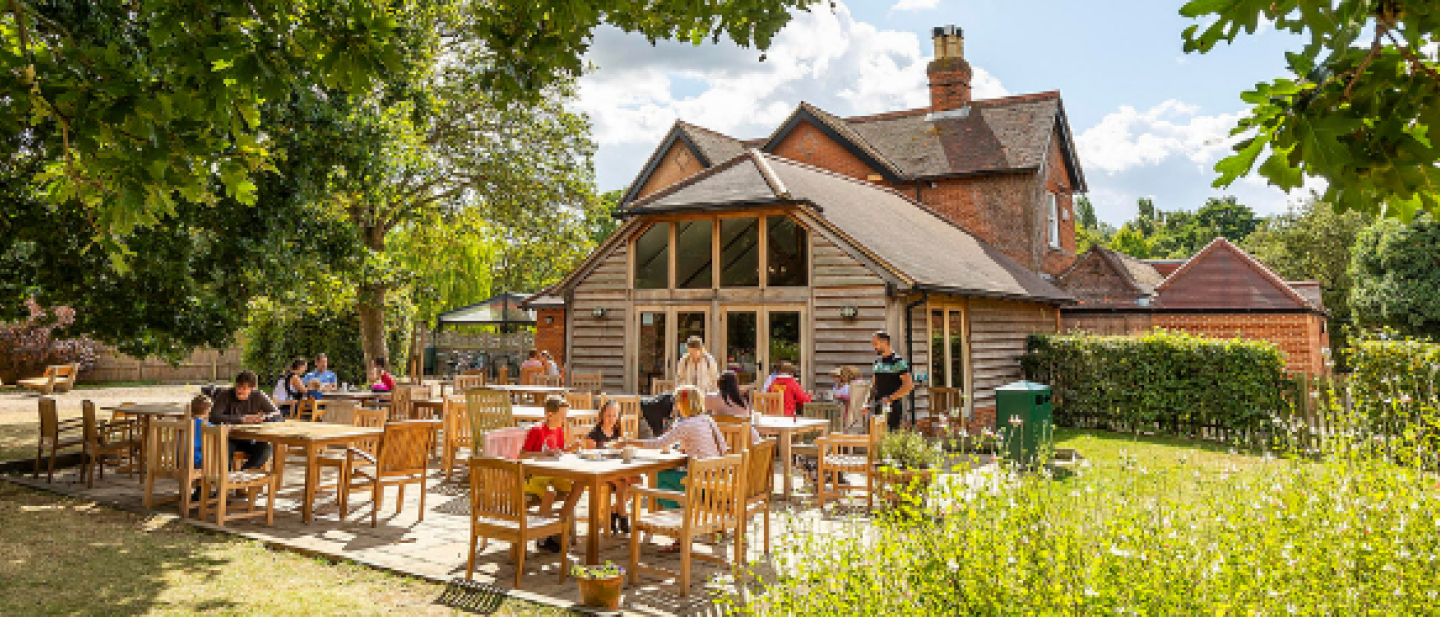 Dinton Pastures Country Park is a 350-acre country park, situated in the heart of Wokingham. It is an oasis of woodland, meadow, and lakes in the midst of the most urbanised part of the Thames Valley. The Country Park consists of multiple lakes, ponds, rivers, and streams, with footpaths and meadow to explore. The Country Park is accessible 365 days of the year, with car parks open every day. We are part of Wokingham Borough Council and manage California and Dinton Pastures Country Parks, and approximately thirty other countryside parks and nature reserves. 
Festive break closure notice
Dinton Pastures Country Park will remain open to public during the festive break. Please note the park toilets will be closed on Christmas Day.
Dinton Activity Centre will be closed for the festive season from Saturday 23 December, and will re-open on Tuesday 2 January.
Coffee Deck and Coffee House at Dinton Pastures Country Park will be closed on Christmas Day (25 December). The two cafés will close earlier on some days. Please check the Dinton Pastures Cafes website for opening times.
Facilities
Have fun in the Play Park, enjoy the delights of the Dinton Cafés or take a walk around the many trails and lakes here at Dinton Pastures. We understand the importance of providing essential amenities for a comfortable and enjoyable visit. That's why we offer a range of facilities at our location. 
Public Toilets:
We have public toilets conveniently located near the main car park. You can find them either inside the café or next to the Emmbrook room. Additionally, there are public toilets available at the Dinton Activity Centre (upstairs and downstairs). Please note that their availability may vary, but they are generally open from 9am to 4pm.
Accessible Toilets and Changing Rooms:
We are committed to inclusivity and have accessible toilets and changing rooms at the Activity Centre. These facilities are accessible 24/7 via a radar key, ensuring convenience for all visitors.
Lockers:
If you need a secure place to store your belongings, we offer lockers in the changing rooms. To use them, you will need a padlock, which can be purchased at our reception for £4.50. Additionally, small lockers with keys are available with boat hire.
Dinton Pastures Map:
For easy navigation and exploration, you can download a PDF copy of our Dinton Pastures Map. It will help you make the most of your visit and discover all the exciting areas within our beautiful location.
Orienteering:
Looking for a fun and challenging activity? Try orienteering! It's a great way to test your navigation skills and explore the surroundings. Feel free to give it a go during your visit.
If you have any further questions or if your query doesn't fit into the provided links, you may find the information you need on our FAQs page. We strive to provide comprehensive information to ensure a seamless experience for all our visitors.
We look forward to welcoming you and providing you with a memorable visit!