Last updated:
24th October 2023
Corporate Events
Treat your staff to something different for Corporate enrichment and team building with Dinton Activity Centre
Image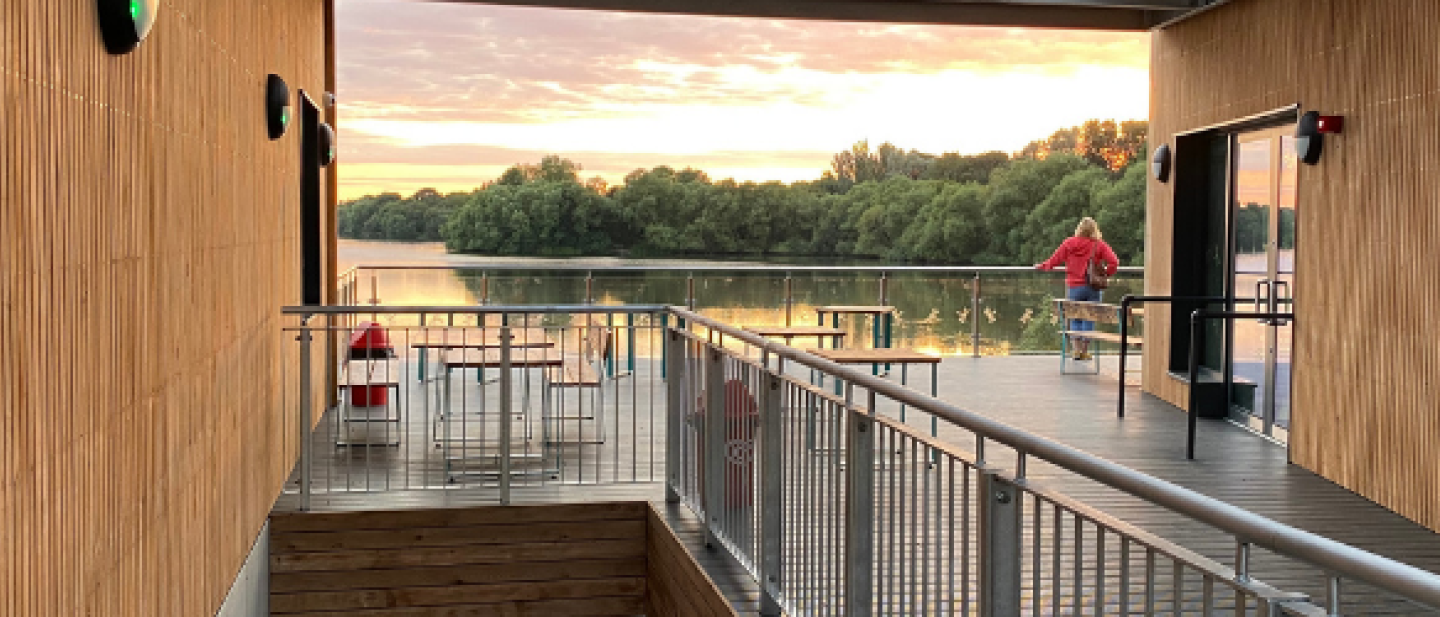 Welcome to Dinton Activity Centre, located at the picturesque Dinton Pastures Country Park. Just a stone's throw away from the M4, our convenient location makes us the perfect destination for your next outdoor adventure. With impressive views and modern amenities, we offer tailored experiences to suit your group's needs.
Choose from a variety of packages that are suitable for all physical abilities. Our tasks and activities are designed to develop strategic thinking, communication and cohesion. Most importantly they are fun and create memories you will be talking about in the office for years! We also encourage open and honest feedback to help enable self-reflection and deeper learning.
We have a choice of meeting rooms to suit your requirements with on-site catering available. And once you've had a productive meeting we have a whole host of exciting activities for you to choose from to engage and unite your team. We guarantee lots of laughs and team bonding! For further details, please refer to our brochure. 
To get started, please complete our Corporate and Group Enquiry Form below. Once we receive your submission, we will promptly get in touch with you to further discuss your options and tailor our offerings according to your preferences.
Corporate and Group Enquiry Form
Additionally, if you prefer to reach us directly, our friendly team is available via email at dintonactivitycentre@wokingham.gov.uk or you can give us a call at 0118 9344424 (Option 6). We are more than happy to provide you with any information you may require.
Catering
Cleverchefs Ltd is partnered with Wokingham Borough Council to provide the catering operation at Dinton Pastures Country Park. The dedicated team is committed to providing a delightful culinary experience for your event, priding themselves on fresh food, quality service and innovation. Choose from a variety of menu options, including breakfast, lunch, snacks, sweet treats and beverages, all expertly crafted to suit your preferences and dietary requirements.
To make an enquiry or place an order, simply email dintoncafes@cleverchefs.co.uk and kindly provide the date of your event, the number of attendees, desired timings for catering, and any specific dietary requirements. The Cleverchefs team will ensure that everything is taken care of to make your event a memorable one.